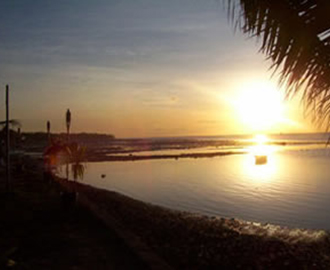 Substantial Australian aid resources are allocated to supporting Pacific Islands' management of and responses to climate change, reflecting the Government of Australia's (GoA) high level commitments. One of AusAID's initiatives was the Pacific Islands Climate Prediction Project (PICPP).
There is ample evidence to show that countries with advisory systems on the state of the natural environment and upcoming seasonal conditions, including any enhanced risks of severe weather, are in a better position to develop strategies to cope with the vagaries of climate, which will in time lead to more robust economies and improved social well-being. PICPP has made a significant contribution to the strengthening of Pacific countries' capacity in seasonal climate prediction and the provision of other climate-related information.
PICPP history
Seasonal to inter-annual climate variability has important practical, planning and policy implications for Pacific Island Countries (PICs). Acknowledging the importance of these implications and providing the basis for the introduction of climate prediction services to PICs, the GoA commenced the project Enhanced Applications for Climate Predictions in PICs (abbreviated internally in AusAID as ECP and known to the Bureau and Pacific participants as PICPP).
The PICPP was designed firstly to expand and enhance the abilities of Pacific island meteorological services to produce seasonal climate predictions. Secondly PICPP sought to encourage and to demonstrate how to incorporate objectively based climate information, including predictions, into decision-making processes within client/stakeholder agencies of the participating PICs.
The Australian Bureau of Meteorology (the Bureau) was the Australian Managing Contractor (AMC) responsible for implementing the PICPP. The first phase of the project operated from August 2003 to December 2006. Phase 2 continued and extended the seasonal prediction activities initiated in Phase 1, running from January 2007 until September 2012. PICPP originally consisted of nine participating countries: Fiji, Vanuatu, Samoa, Tuvalu, Tonga, Cook Islands, Solomon Islands, Kiribati and Niue, with Papua New Guinea joining the project in Phase 2.
The project has had real and positive outcomes for PICs in terms of improving their understanding of the potential effects of climate variability and change. Furthermore the ability to generate probability based seasonal predictions and apply the information prudently across a range of critical socioeconomic sectors will lead to a significant reduction in the negative impacts of climate change and variability along with enhanced capability to take advantage of other opportunities that may arise.
Project close-out reports