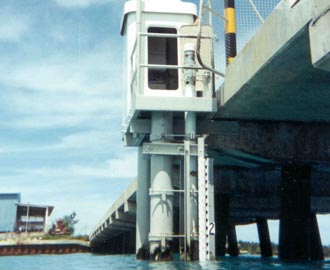 Pacific Sea Level Monitoring Project
The primary goal of the project is to continue the high-quality record of long-term sea level data for the Pacific region, and we provide a range of tide and sea level data products and services for countries in the Pacific.
The 14 Pacific Island countries participating in the project are the Cook Islands, Federated States of Micronesia, Fiji, Kiribati, Marshall Islands, Nauru, Niue, Palau, Papua New Guinea, Samoa, Solomon Islands, Tonga, Tuvalu and Vanuatu.
For more information on the project, and available data and products, see the project page.