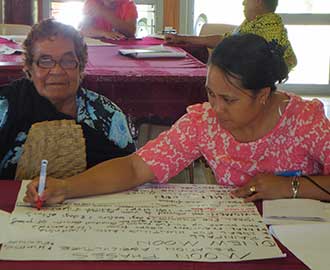 Traditional Knowledge
For hundreds of years Pacific communities have survived and prospered using weather and climate predictions based on the behaviour of plants and animals, temperature and rainfall, and astronomical indicators such as stars and the sun. However, there are concerns that these skills are starting to disappear, for a number of reasons including the knowledge holders not being able to pass the information on to the next generation and the impact of land-use and climate change on the traditional indicators. With the improvements in the skill of conventional seasonal forecasting over the last 20 years, there is value in people using both their traditional data as well as the western data to make important adaptation and risk decisions.
COSPPac and the following four National Meteorological Services will document existing traditional knowledge used for forecasting and attempt to produce an integrated forecast which uses both traditional knowledge and western data. The traditional knowledge collected will also be used as a tool for communicating climate messages to local communities.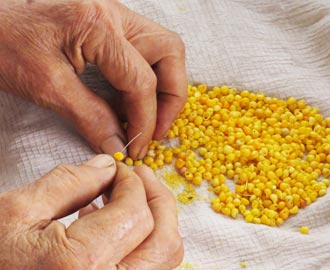 Database
The Traditional Knowledge database provides partner countries with a central register to manage and store their climate-related traditional knowledge records. In the future the collected traditional data can be integrated with conventional seasonal forecasts.
For more information on the Traditional Knowledge project, please contact the Capacity Development and Communications team by emailing COSPPac_CDC_TKProject@bom.gov.au