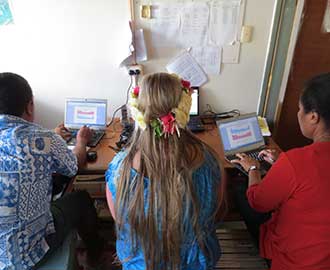 Seasonal Climate Outlooks in Pacific Island Countries
SCOPIC was developed to provide Pacific Island nations with an accessible, stand-alone seasonal climate prediction system.
The software uses a statistical method to determine forecast probabilities, based on historic data.
The software also provides graphics and texts to support the outlooks, including skill tests, hindcasts, data-browsing, statistical analyses, scatter plots, and drought monitoring.
The software is used by eleven National Meteorological Services in Pacific Island countries.